Pump Repair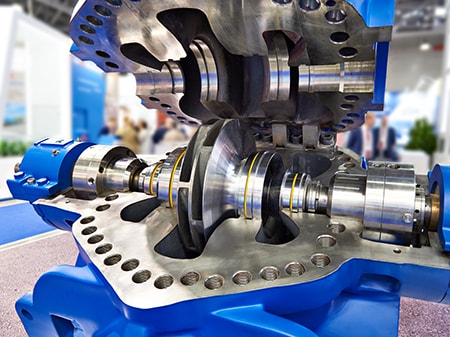 At House of Balance, we offer the services of a complete motor, pump, and machine shop all under one roof. In business for nearly fifty years, we have relied mostly on word-of-mouth advertising and positive relationships with our clients. If your pumps are in need of service, we will return them to you like new, with quick turnaround time and a friendly price. We understand that the continued productivity and success of our clients directly affects ours, so we conduct our business as such. We repair and service the following pump products:
Centrifugal Pumps
Sewage Pumps
Submersible Pumps
Split Case Pumps
Diaphragm Pumps
Brands we service include but are not limited to:
In addition to working with leading vendors in this field, we have also developed quality relationships with expert resources. We have access to CSI as vibration consultants, the Hydraulic Institute for pump inquiries, and EASA for any motor quandary that may arise.
Pump maintenance is a key element of a proactive Predictive Maintenance Program. When you engage the certified and experienced technicians at House of Balance to implement a Predictive Maintenance Program at your facility, you are gaining on-line detection and diagnosis of machinery problems. Early detection means that we can address pump defects while they are still minor problems, before they affect machine operation. Maintain your machinery at a level where it will meet or even exceed its expected service life. Reduce your long-term capital investment in new products by properly protecting the machinery you own. House of Balance can help.
Our technicians come from various technical backgrounds, and have a variety of skills that enable us to provide around the clock service for the Mid-Atlantic area and beyond. Our clients are people who understand the value and trust that accompany contracting with a small, specialized, family-run business. House of Balance is here for you with expertise, reliability, and stellar customer service. For all inquiries related to pump repair and more,
Give Us a Call
.