Bearing & Shaft Replacement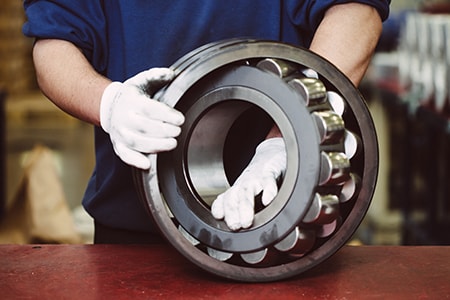 When your machinery needs bearing and shaft replacement, rely on House of Balance to return your equipment like new. All rotating parts degrade over time. Timely repair and replacement of bearings and shafts is an important part of maintaining proper function and efficiency at your plant. House of Balance is a full service repair shop of mechanical components that have become damaged or worn — and we can come to you.
From automotive to nuclear to medical industries, properly functioning and balanced shafts are a vital component of machinery used in essential industries upon which people rely. We are equipped to handle the in-field repair or replacement of the following:
Pillow block bearings
Flange bearings
Split bearings
Ball bearings
Roller bearings
Spherical roller bearings
Ceramic bearings
Insocoat bearings
Brands we service include but are not limited to:
In these environments time is mission critical, and a damaged or worn shaft can bring work or the production process to a halt.
There are many reasons a shaft or bearing can fail, such as:
Misalignment
Unbalance
Fatigue
Wear
Corrosion
Poor Fitting
Poor Lubrication
Contamination
House of Balance conducts Predictive Maintenance Programs for many of our clients. When that is the case, oftentimes our diagnostic approach such as vibration analysis, thermography, precision balancing, and laser alignments, will prevent system failures before they happen.
Sometimes we can repair a shaft without having to replace it, saving our client time and money. The rebuilding process presents special challenges, such as maintaining the proper alignment of the shaft or restoring it to its proper dimensions. This is where our specialized focus on balancing and alignment come in to play.
If we come across a repeatedly problematic shaft, rather than continuously replacing the damaged part we will locate the root of the problem. We have the tools and the acumen to diagnose the entirety of the machine to figure out weaknesses in the design or materials — right at your location in the machine's working environment, to get you back up and running as soon as possible.
For many companies in the Mid-Atlantic region, House of Balance is a trusted partner in keeping their company assets up and running. From car racing hobbyists to major manufacturers to government entities — our clients know that their relationship with us is built for the long-term. Prompt on-site bearing and shaft replacement, expert analysis, and stellar customer service, all at a competitive price. Wondering if we can service your location?
Give Us a Call
.