Laser Alignments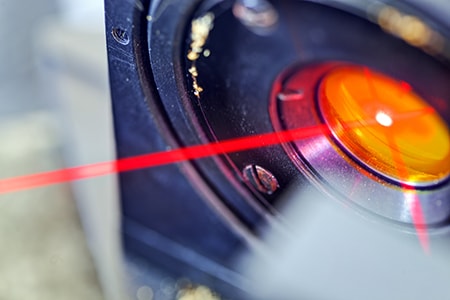 House of Balance is a tech-forward balancing company. Our portable laser alignment equipment gives us the ability to align your rotating equipment to meet very strict tolerances. Rotating machines are prone to misalignment, even within the best operating conditions. Machinery degrades over periods of use, so it is smart to regularly assess balance and conduct alignments if necessary. Correctly aligned and regularly controlled machines significantly reduce operating and maintenance costs, which makes this process a worthwhile investment. While conventional methods for shaft alignments exist, such as
Straightedge
Thickness gauge
Dial Gauge
These methods rely heavily on the experience of the operator, not to mention the time cost. At House of Balance, we invest in the latest technology to present our clients with the utmost in efficiency and reliability.
Precision counts when it comes to shaft alignment, and there is a reason why laser focus is an expression. House of Balance laser alignment can help your equipment:
Decrease wear on couplings, bearings, seals, and shafts
Maintain proper temperature in bearings and couplings
Reduce vibration in shafts and foundation bolts
Prevent damage to shafts and foundation bolts
Reduce power consumption
Laser alignments are an important part of the House of Balance Predictive Maintenance Program. We work on your equipment from the center outward. When you engage House of Balance to manage a Predictive Maintenance Program at your facility, you are investing in the longevity of your company assets. The success of a company often depends on the continued, safe, and productive operation of rotating machinery. Expert preventive maintenance determines how long the machines will run, how safe they are for the people working around them, and how productive the machine will be. An effective Maintenance Program is vital, and House of Balance is known for providing steadfast expertise and a "customer first" attitude.
House of Balance takes great pride in conducting business with the highest standards of employee safety. Our goal is to continue to have a safety-conscious and injury-free work environment every day. Our staff is aware of the dangers inherent to our job, which is why we prioritize safety. We understand and adhere to the importance of personal protective equipment, lockout/tagout, confined space entry, fall protection, hearing conservation, and hot work permits.