Micro-Balancing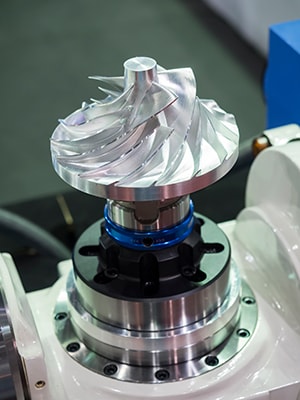 House of Balance is the full-service machine shop you can trust for engineering matters both large and small. We specialize in all equipment balancing needs, including micro-balancing. A microbalance is an instrument capable of making precise measurements of small objects. Microbalances are generally used in a laboratory as standalone instruments but are also incorporated into other instruments, such as thermogravimetry, sorption/desorption systems, and surface property instruments. It is the precision of the microbalance that distinguishes it from other weighing devices.
At House of Balance, our In-house dynamic balancing capabilities range from one ounce to 10,000 pounds. Portable vibration analysis/balance machines permit us to conduct field analysis/balance operations at your plant. We built our business strictly on word-of-mouth, and we have been working in the field for nearly fifty years. For micro-balancing needs relating to:
Centrifuge
Aerospace
High Speed Balancing
Medical Equipment
As our name suggests, House of Balance has built decades of business on our expertise in Precision and Dynamic Balancing of all technical equipment. From automotive to electronic to medical, if your equipment has rotating parts, it needs periodic balancing. Our core business is vibration elimination — working on your equipment from the center outward. We offer micro-balancing expertise, with around-the-clock service throughout the Mid-Atlantic area and beyond.
When you hire House of Balance for micro-balancing of your technology, you are protecting the longevity of your company assets. We invest in our equipment and our staff, so that they can provide premier service. Balance is a fundamental requirement for proper function of high-speed and precision equipment, particularly on a small-scale level. From car racing hobbyists to major manufacturers to government entities — our clients know that their relationship with us is built to last. Top-notch technicians, premier equipment, and responsive customer service, all at a competitive price. Questions?
We're here to help
.