Fabrication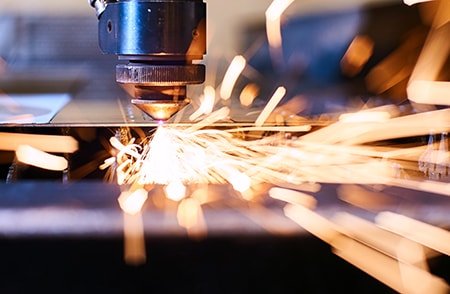 The House of Balance full-service electric motor, pump repair and machine shop that is equipped to handle most fabrication needs. Metal fabrication is a process where parts are created by removing material using various tools and machines. Automobile parts, aerospace parts, and countless other engineering products upon which industries rely are transformed via metal fabrication processes such as bending, punching, milling, turning, grinding, threading and more. Whether you are a local hobbyist or a nationally recognized industrial plant, House of Balance will produce the metal parts you need at a competitive price. With quick turnaround and attention to detail, we can fabricate the following and more:
Shaft repair
End-bell repair
Fan components
Sleeves
Customer service is our priority. Our success relies on your success, and therefore we do everything we can to protect your operational well-being. At House of Balance, we take a lean and mean approach to running our business, with a small team of experts that we trust for optimal quality control. Any new hire goes through an apprenticeship, then specialized training, then certification. Our owners are working owners. We value our work, and we like getting our hands dirty.
Our shop is conveniently located in Central Maryland, and capable of the following:
Overhead Trolley Crane allows us to easily handle jobs up to 5 tons.
Motor Bake and Burn-out Ovens can handle motors up to 300 Horsepower.
10ft Lathe allows us to handle most machine jobs comfortably.
In-house dynamic balancing capabilities range from one ounce to 10,000 pounds.
Portable vibration analysis/balance machines permit us to conduct field analysis/balance operations at your plant.
While on site, shaft alignment work can be accomplished with our advanced laser alignment equipment.
House of Balance takes great pride in conducting business with the highest standards of employee safety. We understand and adhere to the importance of personal protective equipment, lockout/tagout, confined space entry, fall protection, hearing conservation, and hot work permits. We look out for our people, so that they can look out for you. Questions?
Give Us a Call
.