Gearbox Repair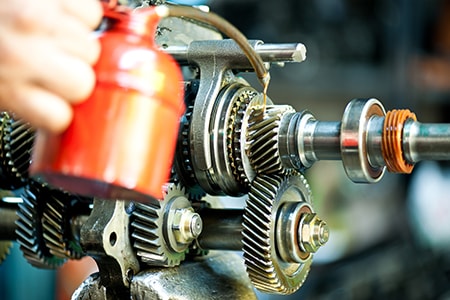 When your gearbox is down, consider repair before replacement. The House of Balance team of certified technicians is at your service, to get your equipment back to optimal function. Reduce costs and reduce project downtime through contracting with a trusted, family-run business. Our goal is to form long-term relationships with our clients, so we aim to protect your bottom line. Other companies might tell you that replacement is the best option, but oftentimes they mean that it's the best option for them. At House of Balance, we don't operate that way. When repair is possible, it is the most cost-effective way to maintain your industrial gearboxes. Our flexible schedule allows short turnaround time on:
Cooling tower repair
Mixer and Agitator repair
Industrial gearbox repair
Full gearbox rebuild
Gearbox replacement
OEM gearbox service
National service network with leading suppliers
Brands we service include but are not limited to:
If on-site repair is not an option, our shop is conveniently located in Central Maryland, and capable of the following:
Overhead Trolley Crane allows us to easily handle jobs up to 5 tons.
Motor Bake and Burn-out Ovens can handle motors up to 300 Horsepower.
10ft Lathe allows us to handle most machine jobs comfortably.
In-house dynamic balancing capabilities range from one ounce to 10,000 pounds.
Portable vibration analysis/balance machines permit us to conduct field analysis/balance operations at your plant.
While on site, shaft alignment work can be accomplished with our advanced laser alignment equipment.
House of Balance takes great pride in conducting business with the highest standards of employee safety. Our goal is to continue to have a safety-conscious and injury-free work environment every day. Our staff is aware of the dangers inherent to our job, which is why we prioritize safety. We understand and adhere to the importance of personal protective equipment, lockout/tagout, confined space entry, fall protection, hearing conservation, and hot work permits. We look out for our people, so that they can look out for you.
For many companies in the Mid-Atlantic region, House of Balance is a trusted partner in keeping their company assets up and running. From car racing hobbyists to major manufacturers to government entities — our clients know that their relationship with us is built to last. Prompt gearbox repair, expert inspection, and responsive customer service, all at a competitive price. Questions?
We're here to help
.