Precision & Dynamic Balancing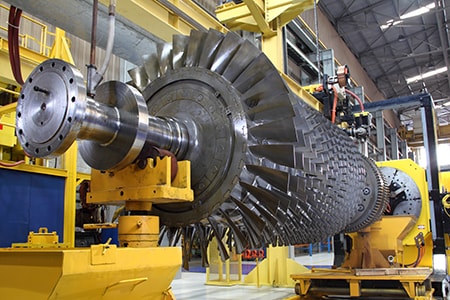 As our name suggests, House of Balance has built decades of business on our expertise in Precision and Dynamic Balancing of all technical equipment. From automotive to medical, if your equipment has rotating parts, it may need periodic balancing. Our core business is vibration elimination—working on your equipment from the center outward. Whether your vibration is self-diagnosed, diagnosed by us through our Predictive Maintenance Program or discovered through on-site diagnostic services—we can balance your rotating equipment including motors, fans, pumps, cooling towers, etc. Our portable balancing machines allow us to balance your equipment at your plant, for optimal efficiency. Portable balancing expertise, with round-the-clock service throughout the Mid-Atlantic area and beyond.
When you hire House of Balance for balancing services at your facility, you are investing in the longevity of your company assets. Our nationally certified technicians will come to your facility and collect vibration data with our CSI Portable Data Collector. Our detailed analytic system enables us to document and address the root cause of the vibration, along with the balancing measures required to eliminate that vibration. Balance is a fundamental requirement for proper function of high-speed and precision equipment. Our services include but are not limited to:
Laser Alignment
Precision Dynamic Balancing of Rotating Machinery
Balancing Fans, Rolls, etc.
Bearing Installation
Shaft Replacement
Automotive Balancing
(Crank Shaft and Pistons)
Large processing and production industries know that the money saved by longer equipment life and lowered maintenance costs increase profits, product quality, and customer satisfaction. And, for most of these industries time is mission critical. Whether we are working with a nationally known company or a local drag racing hobbyist, we understand that prompt service can mean the difference between short planned downtime at a minimal cost versus a major breakdown and costly repair.
At House of Balance, we prioritize customer service. While many companies lay claim to that statement, we embody it. We take a lean and mean approach to running our business, with a small team of experts that we trust for optimal quality control. Any new hire goes through an apprenticeship, then specialized training, then certification. Our owners are working owners. We value our work, and we like getting our hands dirty.
If you need efficient Precision and Dynamic Balancing at your facility,
Call Us
today.