Blower/Fan Repair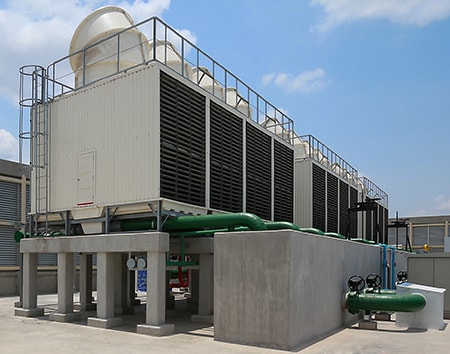 If your machinery has a damaged fan wheel, quick repair is a time-sensitive issue in order to prevent additional damage. At House of Balance, we are a full-service motor, pump, and machine shop that prioritizes customer service. We employ specialized, certified technicians, who all have a variety of skills that enable us to provide around the clock service for the Mid-Atlantic area and beyond.
Debris build-up, problematic wiring, and balancing issues can all lead to fan breakdown. At House of Balance, we specialize in diagnostics to pinpoint the precise cause of a machinery malfunction. We are relied upon by major manufacturers and industries for service of:
Cooling Towers
Air handler Units
Supply Fans
Return Fans
Exhaust Fans
Brands we service include but are not limited to:
Twin City
New York Blower
Fugie
Chicago Blower
Claridge
Greenheck
Evapco
Baltimore Air Coil (BAC)
SPX
In business for nearly fifty years, we started in the motor industry as a speed shop for race cars. One of our founding partners balanced a driver's engine, and that customer worked in an industrial plant where he had a vibration in his equipment. He asked us to assess and address the vibration before it created significant problems. At that moment, we perceived a larger scale need for solving machinery problems in all industries that rely on technical equipment.
In 1990, we moved into our current headquarters, which gave us 7,000 sq./ft of space and the capacity to handle almost any job at our plant. Our aggregation of equipment and experience enables House of Balance to offer the most comprehensive package of motor, pump, and fan maintenance in Maryland, Pennsylvania, Virginia, and beyond, both in-house and in the field.
Because our family-run company is operated by a working owner, you can rely on a hands-on level of quality control. We invest in our clients' satisfaction for a long-standing, mutually beneficial relationship.
Call Us
today for your fan repair, and we would be pleased to show you what House of Balance is made of.