About Us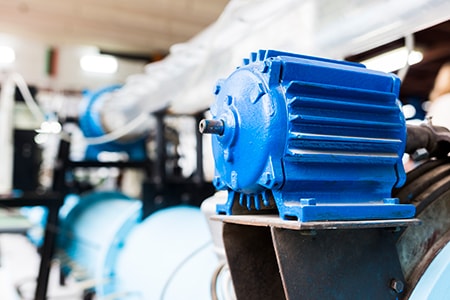 We are a second-generation, family operated business specializing in vibration analysis of rotating parts. Our core business is vibration elimination — working on your equipment from the center outward, servicing anything that has the potential to vibrate and undermine your machine. Because we have focused our business on this highly specialized portion of technology maintenance and repair, our service is second to none. Ask any of our long-time repeat customers who rely on us for first-rate prevention and repair, at a friendly price.
In business for nearly fifty years, we started in the balancing industry as a speed shop for race cars. We worked on balancing engines. One of our founding partners balanced a driver's engine, and that customer worked in an industrial plant where he had a vibration in his equipment. He asked us to assess and address the vibration before it created significant problems. At that moment we perceived a larger scale need for solving vibration problems in all industries that rely on rotating equipment. Most importantly to our clients, the cost of doing vibration adjustment in-house is far better than waiting for something to break. We're talking a difference of thousands upon thousands of dollars. Not only based on repair cost versus prevention cost, but also the loss of revenue that occurs when a business loses efficiency or has to halt operations altogether to await repairs.
"Your Plant or Ours"
House of Balance employs specialized technicians, who all have a variety of skills that enable us to provide around the clock service for the Mid-Atlantic area and beyond. In 1990 we moved into our current headquarters, which gave us 7,000 sq./ft of space and the capacity to handle almost any job at our location. Our aggregation of equipment and experience enables House of Balance to offer the most comprehensive package of dynamic balancing, vibration analysis, and predictive/proactive maintenance in Maryland, both in-house and in the field throughout our Nation. If you can't come to us, we'll come to you.
We offer the services of a complete motor, pump, and machine shop all under one roof.
Overhead Trolley Crane allows us to easily handle jobs up to 5 tons.
Motor Bake and Burn-out Ovens can handle motors up to 500 Horsepower.
10ft Lathe allows us to handle most machine jobs comfortably.
In-house dynamic balancing capabilities range from one ounce to 10,000 pounds.
Portable vibration analyzers/balance machines permit us to conduct field analysis/balance operations at your plant.
While on site, precision shaft alignment work can be accomplished with the most advanced laser alignment equipment.
Our "Customer First" attitude is the backbone of our company. We have built our business strictly on word of mouth, which tells you about our reputation for quality and expertise. Questions?
Call Us
today.